Best Online Stores For Wedding Guest Dresses
For the first time in my life, I have a reason to get excited about wedding season. I have more than one wedding to attend over the next few months and I'm ecstatic. I love love. What I haven't been loving however is shopping for wedding guest dresses. Finding the perfect wedding guest dress was harder than I anticipated. Looking for a dress with very specific details didn't help either. But after many hours of hopping from one online store to the next and endless scrolling, I've finally found a dress! For the first wedding!
In my hunt for my perfect wedding guest dress I found some great stores that understood the assignment. Now I'm here to share what I found at each store so you don't have to spend as much time as I did. Here's a list of the best wedding dress collections from 10 popular (and affordable) online stores.
Related: How To Dress Your Best For Less
Affordable and trendy
Missguided
Missguided is a great option for the girl who loves to be on trend. These trendy styles are priced to match any budget. I'm yet to shop with this brand but give it a go.
Pros
Affordable
Cons
Pretty Little Thing
PLT and I have a rocky relationship. Sometimes it's a hit and other times it's a miss. However when it came to my hunt for a wedding guest dresses, their collection was well curated. Finding dresses specifically for weddings was made easy on the site. All you had to do was click on dresses and navigate to the wedding guest dress category. Easy right?
Pros
-Trendy outfits
-Affordable price range $15-$50
Cons
-PLT offers attractive outfits but if you're mindful of the longevity of your clothes and style this may not be the store for you.
-The wedding guest dress collection was limited. There were only 135 listed dress options.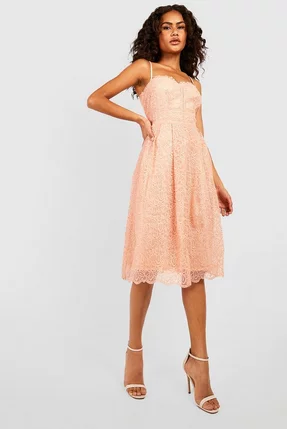 Boohoo
Boohoo is a crowd favourite for wedding guest dresses and I can see why. It's stylish without breaking the bank. I didn't find the dress I wanted here but I did order a few staple tops.
Pros
-Affordable
Cons
-Small selection
Shein
Shein has risen to popularity in the last 5 years and after making my first purchase with them a few weeks ago I see why. The quality of the items I received was great and if I'm honest I wasn't entirely expecting that. With that said Shein has one of the widest ranges of clothing I've seen next to Asos. It can be overwhelming.
When shopping with Shein it's best to have an idea of your dream product already painted in your mind. Go there looking for exactly what you want. For example, I know I wanted a chiffon dress so I typed that into the search bar and sorted it by the top rated.
I still didn't find the dress I wanted but there were other dresses I loved.
Pros
-Budget friendly prices
Cons
-Quality can be hit or miss
Amazon
I never thought I'd be adding amazon to this list but I came across great options there. Amazon is not the retail store with the biggest selection of dresses by any means but whatever you do find will come well reviewed so you can make an informed decision.
Pros
-Fast shipping
-Access to reviews
Cons
-Price accuracy is difficult to determine
-Small selection
Related: Best New Online Thrift Stores In Jamaica
200 and under
Lulus
Lulus is one of my favourite places to spot quality dresses. I actually found my bridesmaid dresses here. Good times. With lulus however you may have some trouble finding dresses with shoulder and back coverage.
Pros
-Quality products
-Detailed reviews
Cons
-Lowest price $30
Lavish Alice
I discovered this brand while doing some additional research for this blog post. And this brand makes me wish I lived in the UK. Lavish Alice is a boutique style store with a small catalogue but the designs are beautiful and unique. All the reviews I've seen says the clothes are great quality too.
Pros
-High quality dresses
Cons
-Small selection
-Limited sizing
Chi Chi London
The internet helped me discover this store and I've been impressed ever since. I love that the pieces seem to be well made and are not fast fashion. The dresses here are pieces you could wear repeatedly with the same amount of elegance as the very first day. They specialize in formal sophisticated attire and it shows.
Like PLT navigating the site to find wedding guest dresses was easy. There's a wedding guest dress page already curated for you.
Pros
-Unique dresses
-Large selection to choose from
Cons
-Can be expensive $25-$200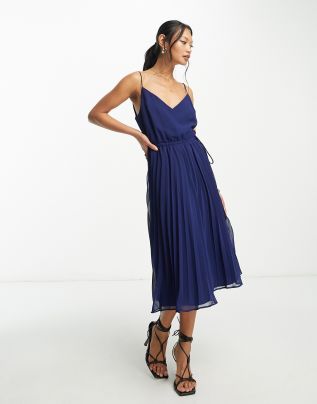 Asos
Continuing with online stores with curated wedding dress lists, Asos has the largest collection for wedding guest dresses I've come across. With over 4000 dresses to choose from within the wedding guest category alone this site can be overwhelming so don't be afraid to become friends with the filters.
With Asos I found that the pricier pieces were the ones that I liked and that was problematic because local custom duties are costly for packages valuing over $50. But if you're reading and you don't live in Jamaica you don't have to worry about that.
Pros
-Wide variety to choose from
Cons
-Too many options
Get Social With Me:
Instagram: https://www.instagram.com/simplycandinicole/
Youtube: https://www.youtube.com/channel/UC_7R4xfZN5g050EI7f7UlYg